Mark Bittman and doctor David L. Katz patiently answer pretty much every question we could think of about healthy food.
So I should worry.
Since 1996, use of glyphosate has increased 15 times over; there's a high probability of it showing up in our food.
Now the big question: Which foods will give me cancer?
Processed and cured meats are classified by the International Agency for Research on Cancer as a Group 1 carcinogenic. This doesn't mean they're as bad as tobacco, but it means the evidence about a link is comparably clear. Red meat is classified as Group 2A, which means it is "probably" carcinogenic. Needless to say this is a work in progress, but in general almost everyone in the United States would be better off eating less meat.
What if I barbecue it? That seems natural.
Charring food, meat especially, produces carcinogens; so does cooking carbohydrate at high temperature, which happens in the making of chips and some cereals.
This seems like bad news. 
These are carcinogenic exposures, but then again, so is sunlight.
So it will kill me? Won't kill me? Might kill me?
In general, the carcinogens in a reasonable diet make a very modest contribution to overall cancer risk, and don't compare to something like smoking. A 2017 study by American Cancer Society researchers estimated that 40 percent of all cancer cases could be preventable, and nearly 20 percent of all cases are related to diet and physical inactivity.
Other studies put those figures even higher, but no matter what, if an optimal diet can prevent as many as one of every five cancer cases, and a crummy diet displaces the optimal diet, then the case could be made that a crummy diet of highly processed foods is highly carcinogenic. Our recommendation is: Don't focus on specific carcinogens. Get your overall dietary pattern right, and your cancer risk will fall.
It sounds like cold cuts and hot dogs are really bad.
As is always the case with food being "bad" for you, it's partly because of what you are eating, and partly because of what you aren't eating. People who eat more processed meat are, presumably, eating fewer beans, fewer veggies. It is the overall dietary pattern that matters. But when you add in effects on the environment, and what it means to the animals involved, yeah, you don't want to eat that too often.
How often is often?
We would go with … once or twice a month, not more. That said, if hot dogs are occasional; and pepperoni pizza is occasional; and cheeseburgers are occasional; and bacon is occasional … well, you get the idea. When all of the "occasionals" add up to more than occasional, then it no longer qualifies as occasional.
What about the "no-nitrate" meats? Are those healthier?
Nitrates have been identified as carcinogenic, and no-nitrate products should be nitrate free. Furthermore: Any product that comes with health claims should not be trusted. What's not in a product matters, but what is in a product also matters. Sugar is "cholesterol free"! Trans fat is "sugar free"! So what?
Will we ever get lab-grown meat that's good for us, and also won't suck to cook and eat?
There are obvious ethical and environmental benefits of raising meat in a lab rather than the body of a living animal. It's still early to know if there will be any nutritional benefits (or liabilities), and it's also too early to know about resource use. Suppose lab-raised meat uses more water or food than "regular" meat? And, of course, it's too early to say much about taste. What is true, is that we can be eating less meat, and better-raised meat, right now.
Is it really that horrible to have too much sodium? We need salt, right?
Too much salt is certainly bad for us, and most Americans eat too much salt. But here's the thing: 70 percent of our salt comes to us in processed foods and restaurant meals that tend to be bad for us for many reasons. They are high in refined carbohydrate; added sugars; saturated fats; omega-6 oils; food chemicals, as well as sodium. By reducing intake of highly processed foods, and eating more whole, minimally processed foods, mostly plants, your sodium intake will go way down without focusing on sodium at all.
What about sugar? Is it bad for me if I eat it in moderation?
Sugar provides calories with no other nutrients — "empty" calories. It also goes quickly into the blood as blood sugar, where it triggers an insulin release. High levels of insulin help foster weight gain, and particularly fat around the middle, where it does the most harm. Perhaps more important, sugar and sweetness trigger appetite, so we simply tend to eat more when sugar is added to an ingredient list. The food industry knows this very well and routinely puts sugar into formulations to stimulate our appetites, and make us all eat more than we should. So, for many reasons, limiting intake of added sugar is very important to weight control.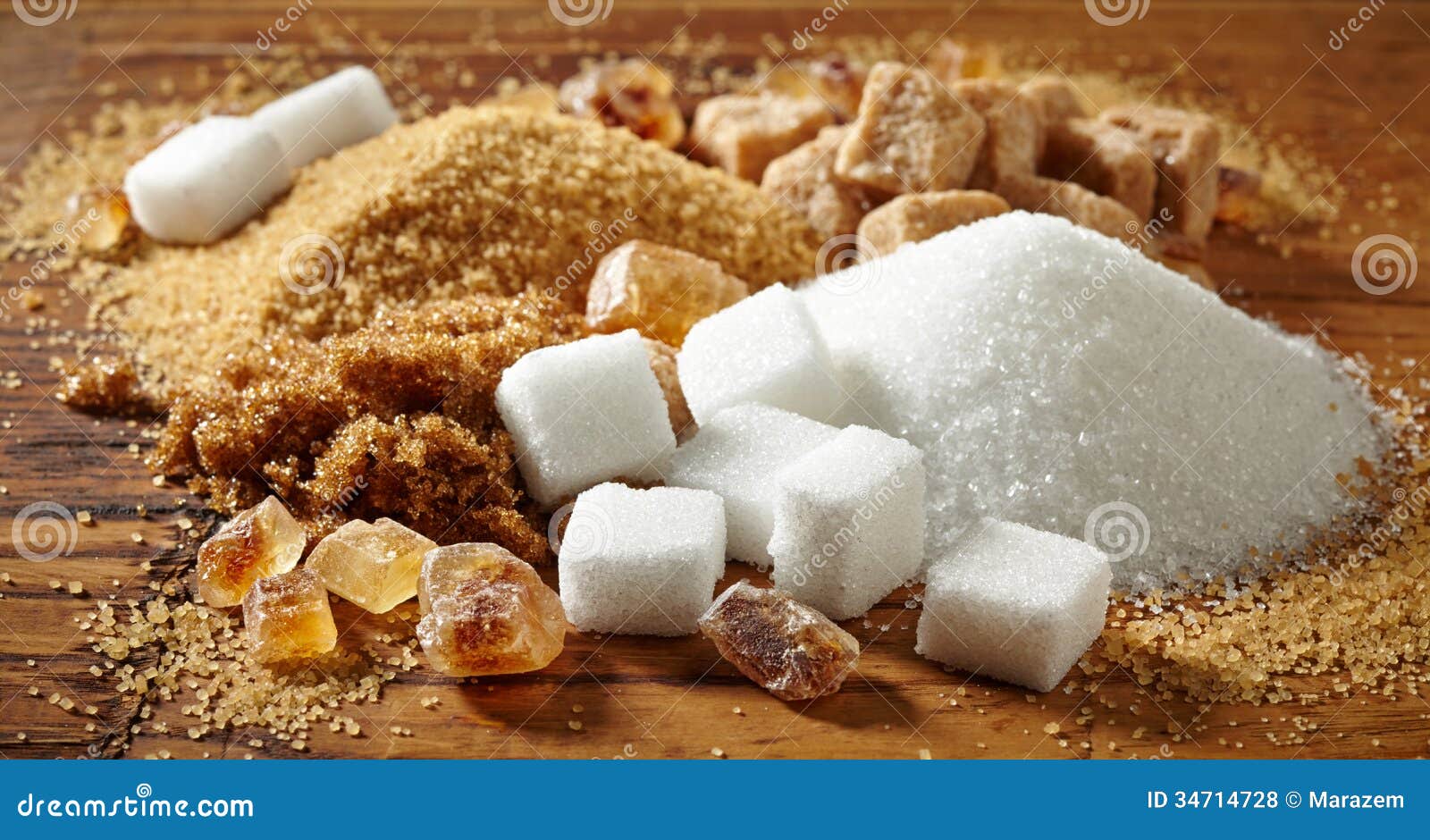 How would you define sugar "moderation"?
Limit processed foods; and don't eat foods with added sugar unless they are a dessert. Look out for sugar added to pasta sauce, salad dressings, even salty snacks. Calories from added sugar should be less than 10 percent of your daily total, and ideally, less than 5 percent.
What about sugar substitutes and artificial sweeteners?
Probably better than sugar, but almost certainly worse than a wholesome diet of foods naturally low in sugar, which then leaves room for a bit of sugar when something sweet is a treat.
By offering the taste of sweetness without any calories, artificial sweeteners seem like they could be one answer to effective weight loss. The average 12-ounce can of sugar-sweetened soda delivers about 150 calories, almost all of them from sugar. The same amount of diet soda—zero calories. The choice seems like a no-brainer.
The American Heart Association (AHA) and American Diabetes Association (ADA) have given a cautious nod to the use of artificial sweeteners in place of sugar to combat obesity, metabolic syndrome, and diabetes, all risk factors for heart disease. (You can read the full statement here.)
"While they are not magic bullets, smart use of non-nutritive sweeteners could help you reduce added sugars in your diet, therefore lowering the number of calories you eat. Reducing calories could help you attain and maintain a healthy body weight, and thereby lower your risk of heart disease and diabetes," said Dr. Christopher Gardner, an associate professor of medicine at Stanford University in California, in a press release accompanying the scientific statement.
As with everything, there's more to the artificial sweetener story than their effect on weight. To learn more about them, I spoke with Dr. David Ludwig, an obesity and weight-loss specialist at Harvard-affiliated Boston Children's Hospital. He has a keen interest in products designed to help people lose weight at keep it off. And what he has learned about artificial sweeteners worries him.
All artificial sweeteners are not created equal
The FDA has approved five artificial sweeteners: saccharin, acesulfame, aspartame, neotame, and sucralose. It has also approved one natural low-calorie sweetener, stevia. How the human body and brain respond to these sweeteners is very complex.
One concern is that people who use artificial sweeteners may replace the lost calories through other sources, possibly offsetting weight loss or health benefits, says Dr. Ludwig. This can happen because we like to fool ourselves: "I'm drinking diet soda, so it's okay to have cake." The AHA and ADA also added this caveat to their recommendation.
It's also possible that these products change the way we taste food. "Non-nutritive sweeteners are far more potent than table sugar and high-fructose corn syrup. A miniscule amount produces a sweet taste comparable to that of sugar, without comparable calories. Overstimulation of sugar receptors from frequent use of these hyper-intense sweeteners may limit tolerance for more complex tastes," explains Dr. Ludwig. That means people who routinely use artificial sweeteners may start to find less intensely sweet foods, such as fruit, less appealing and unsweet foods, such as vegetables, downright unpalatable.
In other words, use of artificial sweeteners can make you shun healthy, filling, and highly nutritious foods while consuming more artificially flavored foods with less nutritional value.
Artificial sweeteners may play another trick, too. Research suggests that they may prevent us from associating sweetness with caloric intake. As a result, we may crave more sweets, tend to choose sweet food over nutritious food, and gain weight. Participants in the San Antonio Heart Study who drank more than 21 diet drinks per week were twice as likely to become overweight or obese as people who didn't drink diet soda.
But you say you can give up diet drinks whenever you want? Don't be so sure. Animal studies suggest that artificial sweeteners may be addictive. In studies of rats who were exposed to cocaine, then given a choice between intravenous cocaine or oral saccharine, most chose saccharin.
What's your definition of safe?
Whether non-nutritive sweeteners are safe depends on your definition of safe. Studies leading to FDA approval have ruled out cancer risk, for the most part. However, those studies were done using far smaller amounts of diet soda than the 24 ounces a day consumed by many people who drink diet soda. We really don't know what effect large amounts of these chemicals will have over many years.
And there are other health concerns beside cancer. In the Multiethnic Study of Atherosclerosis, daily consumption of diet drinks was associated with a 36% greater risk for metabolic syndrome and a 67% increased risk for type 2 diabetes. Aren't these diseases that artificial sweeteners may help prevent in the first place?
Back to sugar?
Maybe sugar isn't too bad after all. It's all in how it's packaged.
"Sugar-containing foods in their natural form, whole fruit, for example, tend to be highly nutritious—nutrient-dense, high in fiber, and low in glycemic load. On the other hand, refined, concentrated sugar consumed in large amounts rapidly increases blood glucose and insulin levels, increases triglycerides, inflammatory mediators and oxygen radicals, and with them, the risk for diabetes, cardiovascular disease and other chronic illnesses," Dr. Ludwig explains.
I think I'll have a glass of water and an apple.)
Can I keep drinking diet soda? Is it terrible for me?
There's no real evidence that it's terrible, but no evidence it's of any benefit either; it's not even clear that it helps with weight control. Some recent evidence that artificial sweeteners may disrupt the microbiome and contribute to insulin resistance is reason for concern, and another argument to drink mostly water.
I feel smarter, but what happens when new information comes out, like, tomorrow? How can I stay up to date? It seems like the conventional wisdom on healthy diets changes all the time.
It doesn't, and the definition of a healthy diet has been clear for some time. In fact, the basic theme of optimal eating — a diet made up mostly of whole, wholesome plant foods — has been clear to nutrition experts for generations. What doeschange all the time is the fads, fashions, marketing gimmicks, and hucksterism. How do you avoid the pitfalls of all that? Focus on foods, not nutrients. A diet may be higher or lower in total fat, or total carbohydrate, or total protein, and still be optimal. But a diet cannot be optimal if it is not made up mostly of some balanced combination of vegetables, fruits, whole grains, beans, legumes, nuts, seeds, and water. If you get the foods right, the nutrients sort themselves out. But if you focus on nutrients rather than foods, you quickly learn that there is more than one way to eat badly, and we Americans seem all too eager to try them all.
Bear in mind that humans evolved to eat a wide variety of diets, all over the world, from the Arctic to the tropics, desert, plains, mountains, all of which offer wildly different kinds of foods. But none of them "naturally" offer junk food or industrially produced animal products. If you bear that in mind, and eat a balanced diet of real food, you don't have to worry about much else. It's really quite simple.
Start every day with good nutrition, if time is an issue have the fastest fast food in the world, make a shake, look at the wonderful flavours and start your day with a healthy shake.  Available from the supermarket of the gift of health nutrition:
https://t.co/vcEOTgYwSu
Mark Bittman is the author of How to Cook Everything Vegetarian.
David L. Katz, MD, MPH, FACPM, FACP, FACLM is the founding director of Yale University's Yale-Griffin Prevention Research Center, Immediate Past-President of the American College of Lifestyle Medicine,